Promoting your business doesn't have to be overwhelming or take a huge effort! Check out our top 8 marketing tips to grow your local business:
Get Found Online – Local Business Listings
What is the first thing consumers do when looking for a new product or service?
They search online. In fact, 86% of us use Google Maps to locate a new business – and 62% will disregard a business they cannot find online – Safari Digital.
Make sure your business is found by claiming your free local Google business listing – including address, hours, phone number, pictures and more – through a free Google Business account.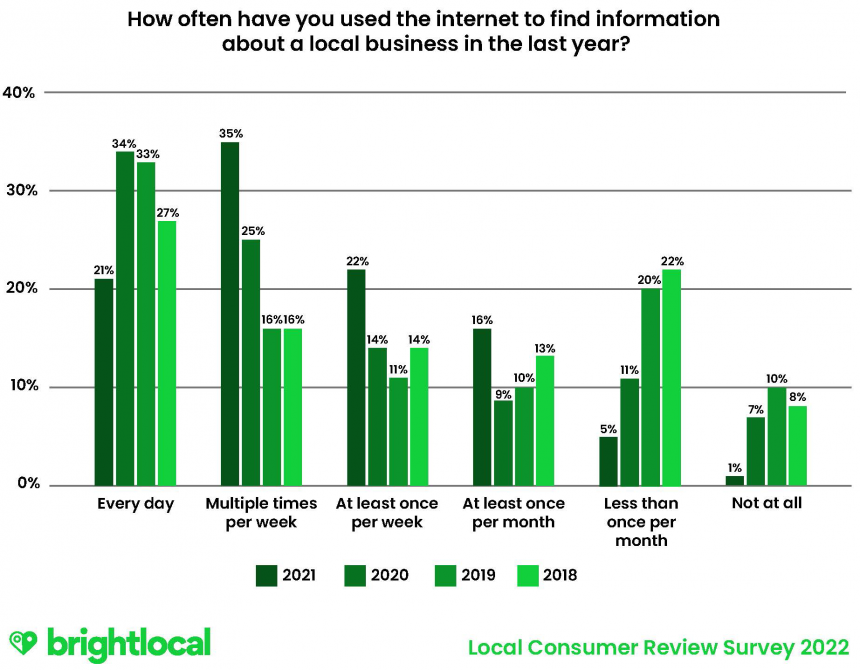 According to a survey by Bright Local:
99% of consumers have used the internet to find information about a local business in the last year.
78% of consumers use the internet to find information about local businesses more than once a week.
21% of consumers use the internet to find information about local businesses every day.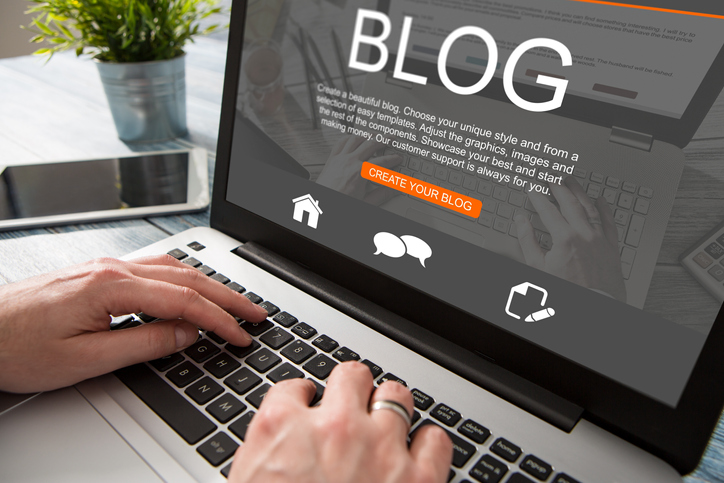 Consider Creating a Blog
Is it important to have a Blog? You bet!  Blogging is the 2nd most common form of media used in content marketing – second only to video. – HubSpot. Creating a blog is a great way to get found online and is a vital SEO contributor. SEO (Search Engine Optimization) is the process of adding content to your website to increase its visibility in Google, Bing, and other search engines. This allows your website to be found more easily whenever people search for the products and services you sell.
What should you write about? Focus on content your customer base will find interesting and informative. Looking for a place to start?
Add questions and concepts (keywords) that your audience may search for… this increases the chance that your business will show up on search engine result pages.
Although keywords are important, try to keep the writing content natural, and don't "stuff" in keywords so that the text sounds robotic. Write as you would speak.
Provide content that is relevant and has a value for your reader…. don't just promote your products and services.
Link to any sources you are citing – an SEO best practice.
Promote Yourself with Email
How effective is email marketing for small businesses? Even with all the digital options available – email marketing is still considered to be one of the most affordable and effective tools to promote your business. In fact, 48% of US Millennials prefer receiving offers by email. eMarketer| InsiderIntelligence.com
Many independent businesses use email marketing to advertise their brand, increase sales and retain their current customers. 81% of small businesses rely on email for customer acquisition, and 80% for retention Additionally, the average expected ROI is $40 for every $1 you spend on email marketing! – Oberlo

Use Social Media to Connect to Your Audience
If you aren't using social media to promote your business, it's time to get on board.  You don't need a social presence across every social platform – but start with the basics and see what works. Try Facebook, Instagram, Pinterest or TikTok.
Interact socially with your customer base and build an online community.
Get involved with the conversation when prospects are looking for businesses just like yours.
For example, "Does Anyone Know a Good…?" People on social media sites are constantly asking their friends and peers for recommendations for almost everything – restaurants, dentists, pet care, car repair and the list goes on.
Social media can help you be a part of these conversations.
Be sure to include Reels and video as part of your social media strategy. 66% of consumers reported short-form video to be the most engaging type of social media content in 2022 – up from 50% in 2020 – Sprout Social
Market to New Movers
Are you marketing to new movers?  If not, you should be.  85% of new movers use the first business that contacts them – Welcome Wagon.
According to a Mover Marketing Trends Report by Porch Group Media, new movers spend approximately $11,000 on new products and services during a move.  Movers are a lucrative audience that are looking to establish relationships with new brands and are five time more likely to become long term customers if you can reach them first.
Did you know these stats about Movers?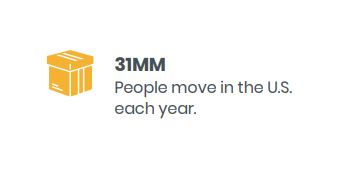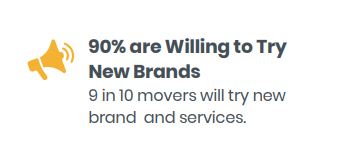 Top Factors for New Movers to try new brands:
Good reviews (56%)
Better prices than other brands of the same industry (51%)
Recommendations (48%)
Local Reviews
What are people saying about you? To market your local business, reviews provide unbiased proof for consumers that your business is trustworthy and reputable. Look at some statistics on the power of online reviews:
9% of people read reviews when shopping online, at least occasionally.
91% of consumers acknowledged positive reviews made them more likely to support a business.
79% of people trust online reviews as much as personal recommendations.
Only 13% of people would consider using a business with a two-star or less rating. (source)
Encourage your customers to leave reviews whenever possible.  What are some ideas for getting reviews?
Ask for reviews in your e-newsletter.
As for reviews in a follow-up email when someone visits your business or makes a purchase.
Ask for reviews on your social media pages.
Motivate your employees to also ask for reviews – a personal request can go a long way to encourage your customer to leave positive feedback.
Promote yourself with Google Ads
If you are ready to take your marketing up a notch, advertising on Google can help support your customer acquisition and brand awareness efforts. Google Ads is a pay-per-click (PPC) platform where you can target people based on what they are searching for. You pay for ads based on certain keywords to drive website traffic, get calls to your business, or get directions to your store. For example, you may pay for an ad such as "dentist near me" to appear in search results.
Invest in Direct Mail Marketing
There's no school like the old school – Direct mail may not be as glamorous as digital marketing – but the return on investment is 43% on average – ANA. Furthermore, direct mail has a long shelf life, meaning if you send a coupon or discount offer, a consumer will tend to hang on to it for when they need your service. Direct mail can be a cost-effective part of any marketing strategy.
Consider Mover Marketing for your direct mail strategy. 85% of new movers use the first business that contacts them….so don't miss out on this window! – Welcome Wagon. Choose a direct mail program that connects your business with every stage of  the move – from pre-mover to post-mover. Retain contact with your current customers after they move to their new address and gain new customers that move into your business area.
Why is it important to reach movers? The average business needs to replace about 20% of its customer base each year….and new movers will spend more in the first 6 months of a move than the average consumer will spend in three years. – Welcome Wagon.
For more great tips, check out our post-Covid small business marketing guide.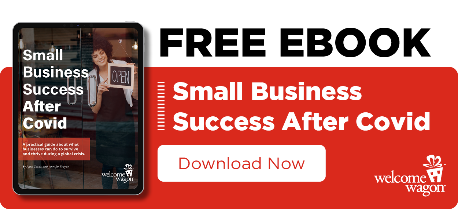 Ready to get started? Learn how Welcome Wagon can help you market your local business!