Direct mail is certainly one of the oldest marketing techniques, and while not as exciting as some of its digital counterparts, direct mail is far from dead.  In fact, it is very much alive and kicking, and when done correctly, direct mail can be the linchpin of your business marketing strategy.
Implementing a direct mail program for New Movers is a proven winner.
Why Market to New Movers?
Over 40 million people move in the U.S. each year.
85% of new movers use the first business that contacts them.
The average business needs to replace about 20% of its customer base that move away in any given year.
New movers will spend more in the first six months of a move than the average consumer will spend in three years.
New movers are 5 times more likely to become loyal customers if you reach them first.
Why is Direct Mail Still Relevant?
In a great research study by Lob, more than 7 in 10 consumers read direct mail either immediately or the same day they receive it.
Additional findings from the report include:
44% of respondents aged 18-34 agree direct mail is an important way for brands to build relationships with them
62% of consumers say direct mail has inspired them to take action such as visit a website or make a purchase –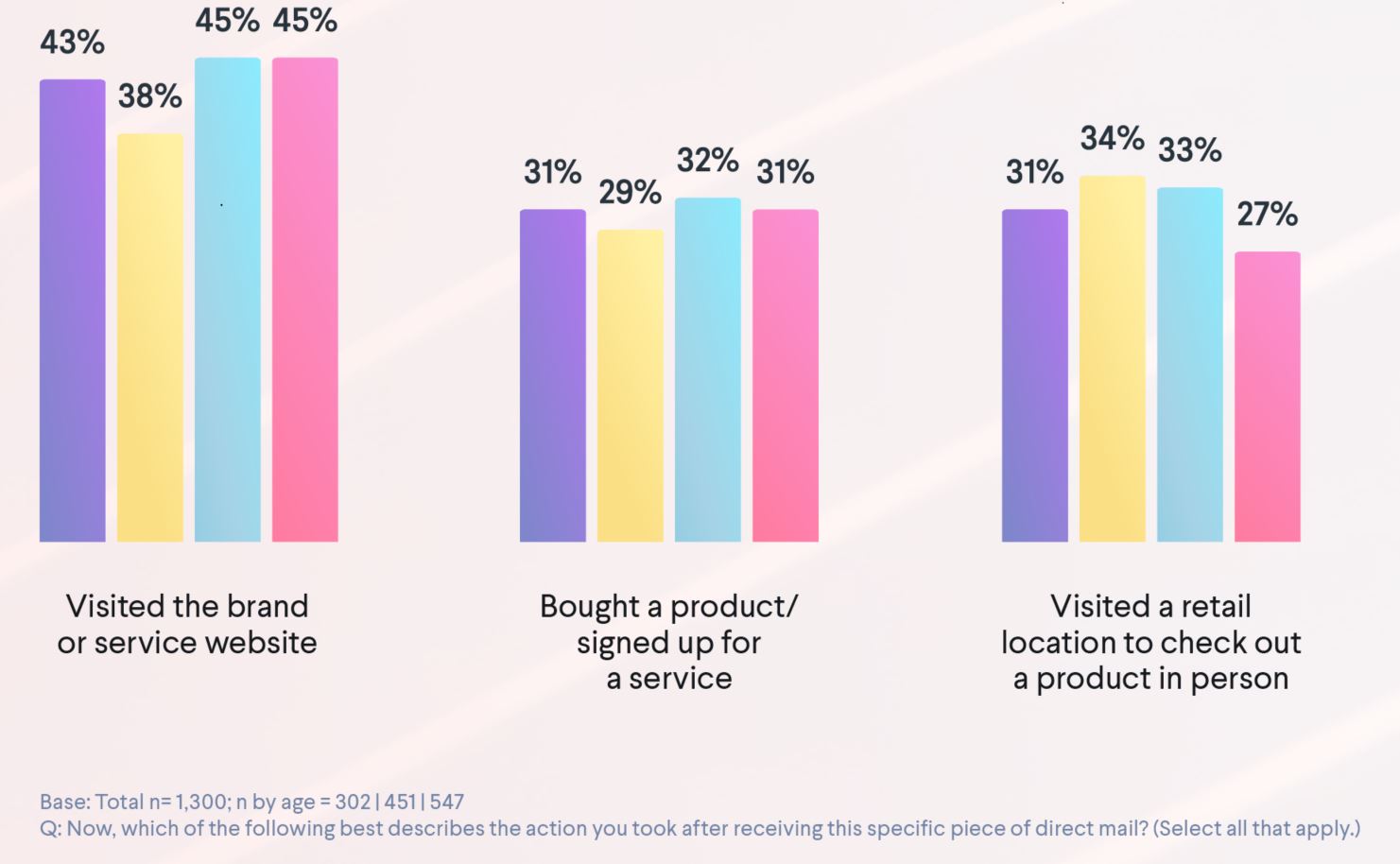 51% of consumers sometimes or often share direct mail with friends and family.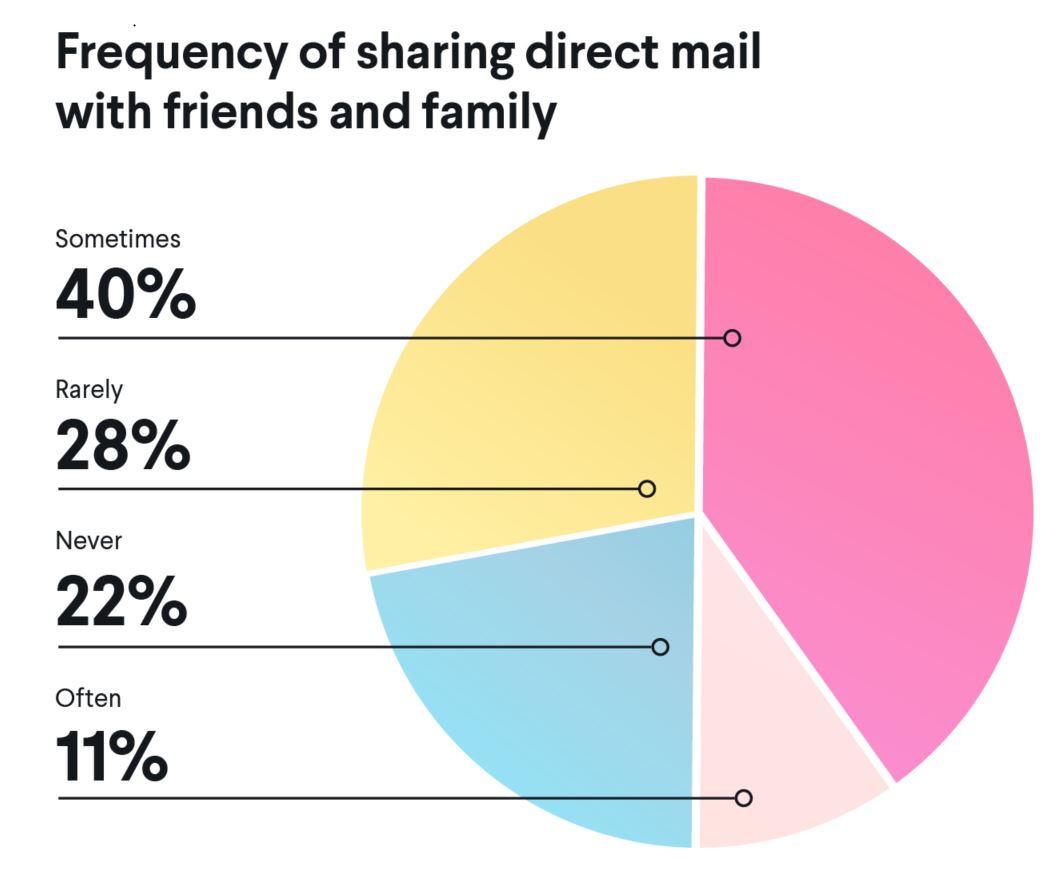 Other interesting insights from the report include the types of mailings consumers prefer.  When survey respondents were asked about the direct mail formats they prefer to receive from brands they know, respondents preferred:
Catalogs and magazines (53%)
Brochures (pamphlet/booklet; 43%)
Letters and envelopes (39%) and postcards (33%)
Breakdown by Age:
18-34 prefer to receive letters and envelopes.
35-54 are the most likely to prefer to receive postcards.
The Business Perspective on Direct Mail Marketing
Based on the Lob research study and other similar findings, direct mail clearly continues to produce results. The good news is the brands are listening and integrating direct mail into their marketing mix.
Reasons for Investing in Direct Mail
Because it is a legacy channel (67%) according to research by SeQuel
For scale/growth (66%)
To diversify their marketing mix (64%)
Because their competitors are doing so (60%).

How strong is direct mail performance? 65% of those surveyed indicated performance has improved over the past 12 months.
How Do Businesses Deploy Direct Mail
Approximately 7 in 10 (71% of) marketers said they partner with an agency in some way to manage their direct mail programs.
However, of those (68% of respondents overall) use a combination of in-house and agency program management
Because of the logistical difficulty of managing a direct mail program, only 3 in 10 (29%) manage their direct mail efforts exclusively in-house.
Some challenges in-house teams experience include implementing a sustainable testing strategy, tracking mail performance/attribution, developing engaging creative, and customization/personalization limitations.

What do consumers expect from Direct Mail? A recent study by Lob breaks down the results.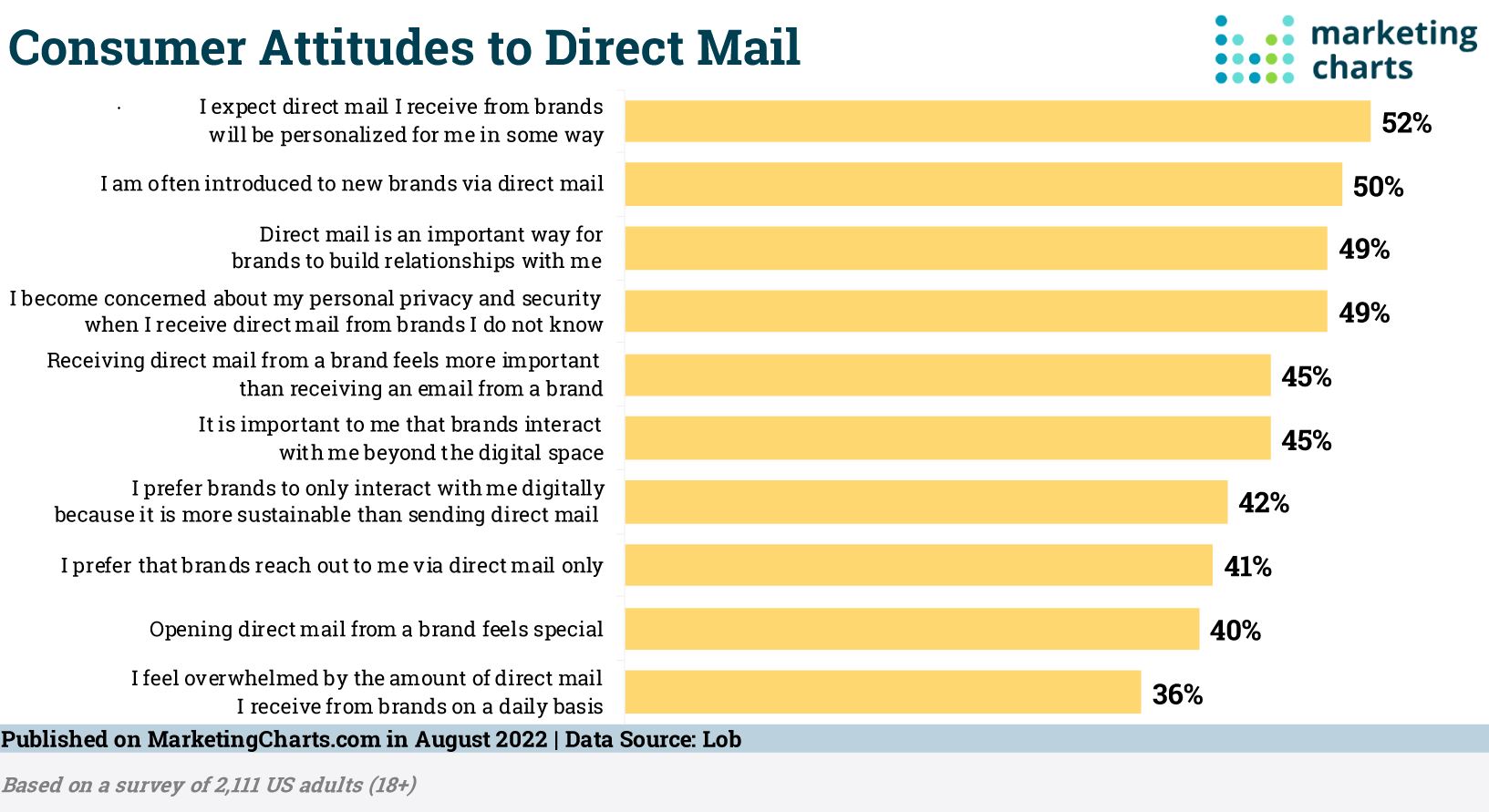 Research has proven that direct mail can be a highly sustainable marketing channel, helping brands of all sizes to grow their business in a cost-effective, targeted way.
Who can help you with your direct mail program? Welcome Wagon!
Welcome Wagon has been delivering successful direct mail campaigns for brands for over 25 years.
We were founded in 1928 to welcome new movers to their community and hand out gifts and coupons from local businesses. Although the day of door-to-door visits is a thing of the past, Welcome Wagon is still committed to connecting with new homeowners through their mailboxes and online. The mode of delivery may be different than before, but the mission is still the same today as it was in 1928: welcoming families by providing them with information about the local businesses and services that will benefit them as they settle into their new homes and communities.
Contact us to learn how we can partner with you to drive successful direct mail marketing strategies to boost your customer acquisition.