We are proud to feature Vivint®, a smart home security company, as our business spotlight this month. 
Every home has its own unique needs, which is why Vivint's variety of products are advantageous. They have home security cameras (indoor/outdoor/doorbells), smart home controls (thermostat, garage, lighting, etc.), senior alert systems and 24/7 professional monitoring. 
Vivint® has proactively protected the home and kept the homeowner connected no matter where they are since 1999. All their products are professionally installed and work together as a fully integrated system that can be connected to any Google, Amazon & Nest devices. With full connection, Vivint's monitoring specialists are ready to respond to an emergency at any time.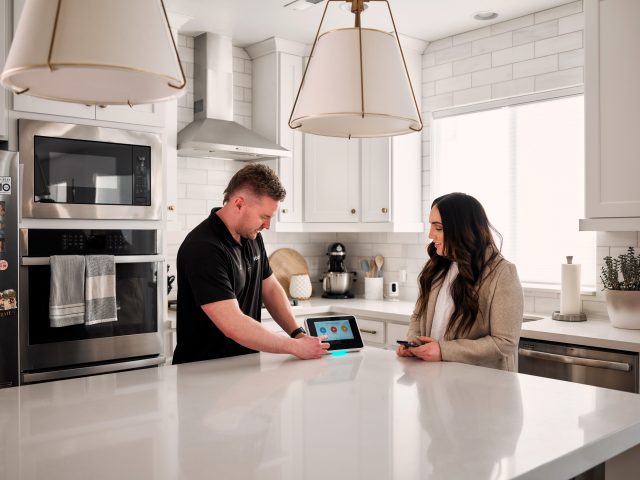 For new homeowners and all movers, it is especially important to protect their family and investment of their home. 
Nowadays, everyone's home should be protected against burglars, fires (especially electrical), water damage, and odorless gases, among others. Additionally, there is the possibility of a reduction in homeowner's insurance premiums as most companies provide a discount to homes with a security system installed. Another benefit is peace of mind and emergency medical assistance for those families with special needs, elderly members, etc. Lastly, a home security system increases the value of a home upon installation and keeps its value when the time comes to sell the home. 
Welcome Wagon is proud to partner with Vivint across the United States. 
They have a special offer with Welcome Wagon for $200 off your Vivint system + FREE professional installation.  Call 888-205-7117 or visit vivint.com/welcome200 for the offer and details.
Interested in reaching new movers? We can help.
https://welcomewagon.com/new-mover-marketing/direct-mail/
Reach out to us today!