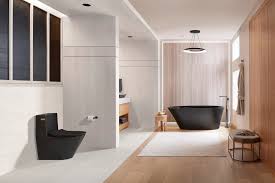 We are delighted to feature Kohler as our business spotlight. They were founded by John Michael Kohler in 1873 in Kohler, Wisconsin where they are still headquartered. Early on they manufactured furniture, tile, cabinetry, generators, and engines. In 1883, while working with a new material called 'enamel', John coated some cast iron tanks they had on site and created the first bathtub. Since then the company shifted its focus primarily to the plumbing industry and is best known for their plumbing faucets and fixtures. In the early 1900's they also made the first public water fountain in the United States. As the fourth generation of Kohler family members to lead the company, David Kohler is the current President & CEO.
For over 150 years, Kohler has been leading the way in design and function for the kitchen and bathrooms of America. They specialize in cutting edge designs and accessories throughout the home. Many of Kohler's well-known products can be found in most major home improvement stores or from specially licensed distributors. They are also one of the last manufacturers of the traditional cast iron bathtub in the U.S. They also have a commercial line of bath fixtures and made to order hand painted sinks and toilets. In 2015 Kohler was named the 'most used' and 'best quality' bath accessory category by Builder magazine. That same year they started their specialty branch, Kohler Walk-In Bath Division, which builds walk in tubs for their customers that have limited mobility or are disabled.  In 2018, they introduced their Kohler Konnect products which consists of smart fixtures with Wi-Fi capabilities or have enabling voice controls through Google®, Amazon Alexa®, or Apple HomeKit®. A few of the smart items available now are bathtubs, mirrors, toilets, shower heads & valves.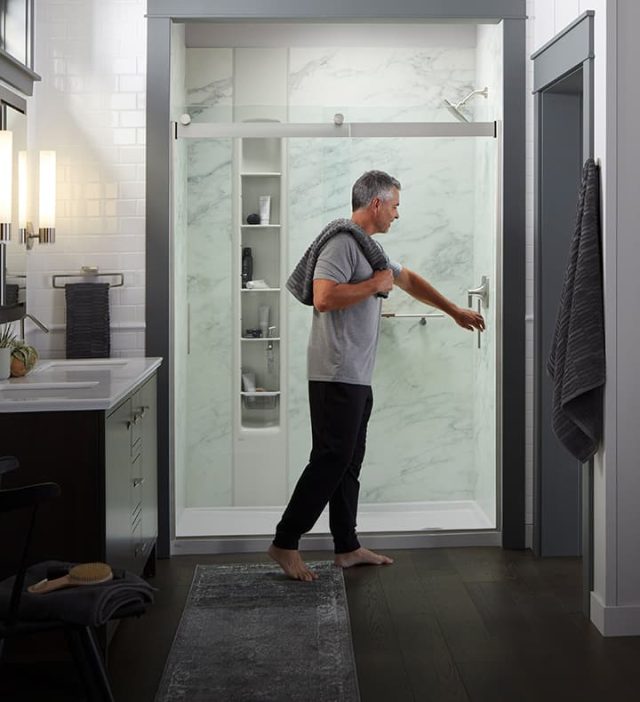 In recent years, one of Kohler's most popular product is the LuxStone Shower. Made with an exclusive blend of natural materials and crushed stone, the showers are easy to install, clean, durable, and beautiful. They are custom fitted on site by professional and expertly trained Kohler installers.
LuxStone showers hide all caulk or silicone joints, leaving less places for mold and bacteria to grow, which makes the home healthier for everyone.
Studies have shown that when new homeowners are looking for their perfect home, the age and quality of kitchens and bathrooms is highly regarded as two of the deciding factors when deciding to purchase. High quality fixtures and accessories warrant a higher market value for the home and can help sell the home faster.
Welcome Wagon is proud to partner with Kohler across the United States.
They have a special offer with Welcome Wagon – click here.
Interested in reaching new movers? We can help. Reach out to us today!