By, Jennifer Troyan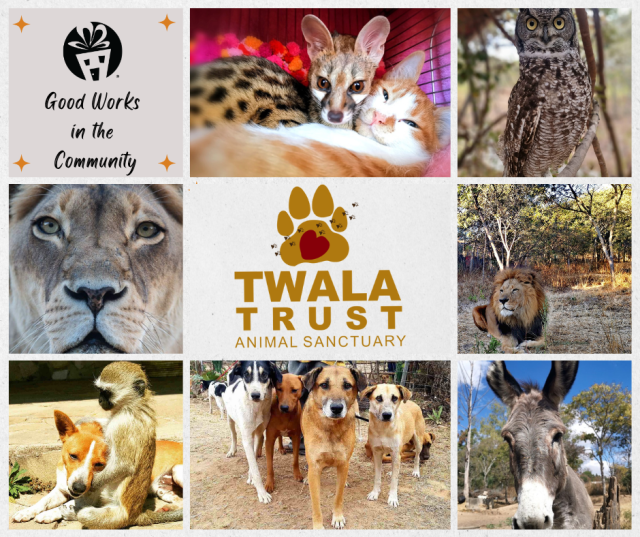 This month's organization is supported by some staff at Welcome Wagon and helping animals is a meaningful cause. We are featuring an organization in Harare, Zimbabwe, Southern Africa called Twala Trust Animal Sanctuary.
Their website shares: Twala Trust (TT) is a wildlife center, rehabilitation center, dog shelter, community outreach programs, and veterinarian clinic and is the only sanctuary of it's type in Zimbabwe. They help over 50 species of animals and birds. When you check them out you will see they do so much to help animals for temporary to permanent residency at the sanctuary. They strive to provide the best quality of life for abandoned, orphaned, injured and displaced animals from lions, cats, primates, reptiles, small mammals, antelope and dogs.
There are many ways to support and help this organization: You can donate money or supplies, visit the sanctuary, or join their volunteer program.
Visit: https://twalatrust.co.zw/ or https://www.facebook.com/TheTwalaTrustAnimalSanctuary/
Images from Twala Trust website & Facebook page
We can help you market your non-profit or charitable organization. Reach out today: