Did you know that 78% of new movers are pet owners? This is according to new mover marketing research by Porch Group Media.  61% of those surveyed are dog owners, followed by cat owners at 39%.
Marketing your pet-related business to new movers can get you in front of this valuable audience. From veterinarians to pet grooming to day care providers, caring for all your furry friends should be just as important as marketing to pet owners, so they can trust your services.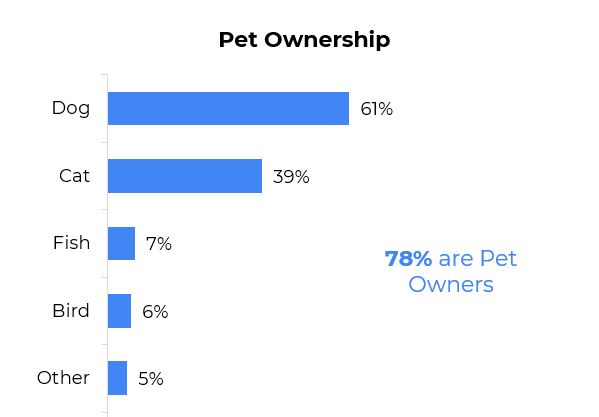 Current Home Owners are more likely than current renters to be pet owners (83% vs. 76%).
Those Moving Up are more likely than those Moving Down to be pet owners (84% vs. 74%) – specifically dog owners (69% vs. 52%).
With Welcome Wagon's digital and print strategies, local veterinarians and animal hospitals, pet grooming, pet food and supply stores, and really any pet-related businesses can introduce themselves to new movers before their competition.
Why is this important? Because 85% of new movers use the first business that contacts them.
Let's explore some marketing strategies to help you gain loyal customers!

Direct Mail Marketing
Did you know that the average business needs to replace about 20% of its customer base that move away in any given year?
Direct mail marketing is a powerful tool that can help pet-related businesses grow their business by marketing to new movers. With direct mail marketing, veterinarians, dog groomers, pet daycare and other pet-related brands can reach pet owners directly, providing them with valuable information about their services, products, and promotions.
New movers will spend more in the first 6 months of a move than the average consumer will spend in three years.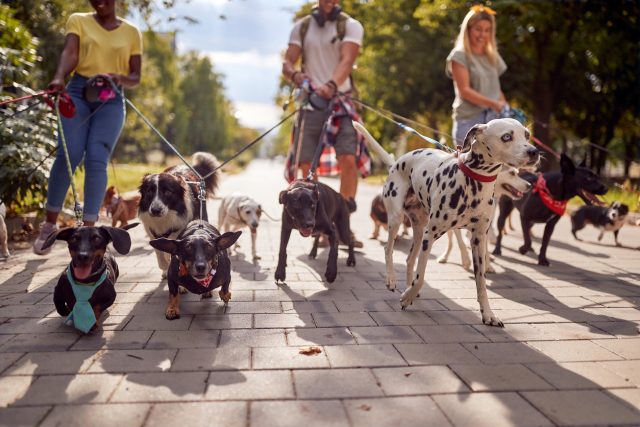 Here are some more benefits of direct mail marketing:
Targeted Marketing:
Direct mail marketing allows pet brands to target their ideal customers, including pet owners in specific geographic areas, pet owners with specific types of pets, and those who have recently moved into the area. This helps pet brands to increase the effectiveness of their marketing efforts and generate more leads.
Cost-Effective:
Direct mail marketing is a cost-effective way to reach out to potential customers. With a targeted mailing list, veterinarians can send their marketing materials to the highly receptive new mover audience, minimizing waste and reducing costs.
High Response Rates:
Direct mail marketing has an incredibly high response rate. Direct mail is tangible and personal, and recipients are more likely to act on a direct mail piece with a great offer.
Brand Awareness:
Direct mail marketing can help pet brands build brand awareness and establish their business as a trusted authority in the pet care industry. By providing valuable information and resources to pet owners, brands can position themselves as the go-to source for all their pet care needs.­­­
You may also be interested in our blog, Direct Mail to Power Your Marketing.
Welcome Wagon's Direct Mail Program connects your business to new movers throughout every phase of the home buying process.
From the time they list their property for sale, plan their move, and settle into their new home, we communicate with the decision makers and introduce your business to them at the precise time they need and are looking for your services.
Pre-Mover Direct Mail Program:
Engage with the pending mover shortly after they list their property for sale.
New Mover Marketing Program:
Connect with new movers immediately after they move into their new home and throughout the first few critical months as they settle into their homes and create their shopping habits.

Digital and Social Media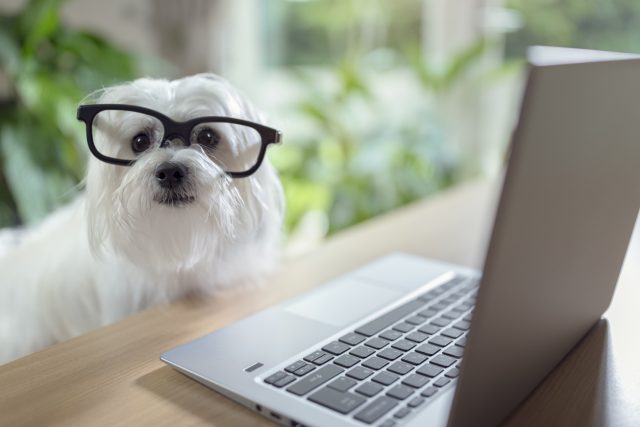 Email
Although print mail is highly effective, email is another way to supplement your marketing efforts. Connect with new movers in your community through a highly personalized email campaign. Welcome Wagon's new mover email program is a turnkey solution that brings information about your business to the inboxes of new movers in your local community.
Every month we will deliver your message to the inboxes of the most recent new movers in your local community.
Social Media Marketing
Consider using social media to reach new movers and pet owners. Who doesn't enjoy seeing dogs, cats, or other furry friends on their Facebook and Instagram feed?
With Welcome Wagon's New Mover Digital Marketing program, you can get your pet related businesses in front of new movers multiple times. Plus, you have the option to expand your audience reach to include the general population in your markets. Budgets are more adjustable, so they are within the reach of any type of business company, whether small or large.
Welcome Wagon drives awareness of your brand in your local community by managing social media advertising campaigns on your behalf that are targeted at people who live near your business.
Online Directory and App
What are other ways to increase your business' online presence? You can become a partner in Welcome Wagon's online directory and App and showcase your business. All partners are listed in our online directory and receive a high-valued backlink to your website to boost your website's SEO rating.
With Welcome Wagon you can target new pets – and pet parents – through print, digital channels, and social media with one easy step.
Let us help you put a marketing strategy in place today!