We are excited to feature Christian Brothers Automotive (CBA) as our business spotlight this month. AND, for all of CBA's community involvement, we decided to give them a double feature this month as our Business Spotlight as well as our Good Works in the Community highlight.  You'll see why as you read below.
The automotive repair business started in the early 1900's with many gas stations doubling as repair shops for small repairs. Over the years, as the complexity of the automobile expanded and customer needs increased, the auto repair business began to thrive as its own industry.

Christian Brothers Automotive was founded in 1982 by Mark Carr in Houston, TX and has grown quickly across the U.S.  As an auto repair customer himself, Mark wanted his business to operate based on higher values with the client as the primary focus and established a better standard of customer service with two basic principles: ensure the owner is on site to build community relationships and relate to the customer and serve them in the way they would like to be treated. These principles helped to build a special relationship with their customers by providing repair and maintenance services with transparency, integrity and putting people first.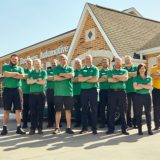 In 1996. CBA became a registered franchise with expansions in Houston, Austin, Dallas, and Ft. Worth, TX. Over the years, they continued to expand into Tennessee, Georgia, Oklahoma, Alabama, Kansas, Mississippi, and Missouri, among others and they currently have 250 locations nationwide. They were recently honored for being a top franchise as well!
In October 2021, Donnie Carr, Mark's son, was appointed as the new CEO and they continue to operate the franchise with the same principles and four core values: Be Neighborly (commitment to others), Transparency (communicate honestly), Excellence (integrity), and Joy (have fun & look for an opportunity to grow).
Community involvement is also a big part of the company's philosophy. Many franchisees commit to give back locally, nationally and/or internationally by partnering with non-profit organizations that give back to their community such as Young Life, Dress for Success, Star of Hope, Refugee Rising, Feed the Hunger, among others. They have also been participating in the National Day of Service for over 15 years. A little birdie told us that a couple of their locations have even given cars to people in need. A truly special organization! This is why we are taking this moment to honor them and all of their good works.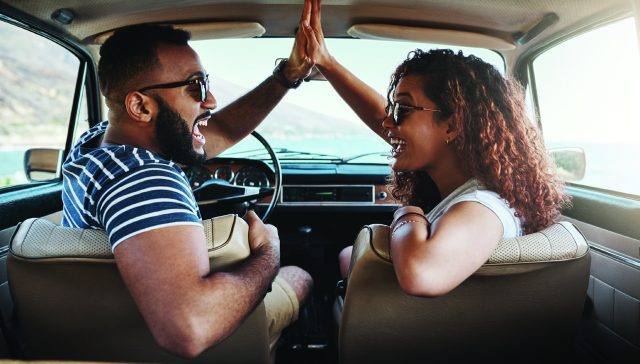 We are proud to partner with many auto repair shops nationwide and a special welcome to our newest CBA partners in Acworth & Towne Lake, GA locations.
—-
Download our FREE eBook:
https://get.welcomewagon.com/small-business-success-after-covid/