Each year, the US Postal Service collects and distributes more than 200 billion letters and packages mailed within and outside the United States. 
Direct mail has been around for ages and brings in one of the highest ROIs, yet many brands forgo this channel in favor of digital outreach. Direct mail is far from dead.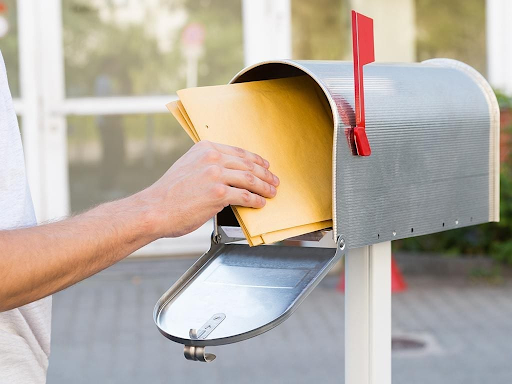 Since customers physically handle mail and often look at it before deciding whether to save it, direct mail can help your marketing get more attention. If you include a promotional offer, coupon, or call-to-action that requires them to do something with the mail, like take it to a store or restaurant, your customers are more likely to save it.
In fact, it's thriving more than ever. According to recent research, direct mail has the highest ROI of any direct response medium and consumers ascribe high purchase influence to mail. New findings suggest that when direct mail is combined with an omnichannel marketing strategy, marketers can increase the response rate by 63%, with a 60% increase in the return on the investment. 
Good correspondence management is essential in the business sector, since through it the relationship between client-supplier can be strengthened.
In this discussion, hosted by Luci Rainey, former SVP of Marketing at Comcast and PODS, we hear from Maria De La Salas, President of Welcome Wagon and Michelle Taves, CEO of V12, a Porch Company about the power of direct mail in the age of digital.
Specific Topics Include:
An overview of direct mail performance metrics, especially when used as part of digital campaign outreach

 Examples of how direct mail is particularly effective at driving engagement when the timing is critical such as life events, moving, browse abandonment, and more.

An overview of how direct mail can be used to reach new movers, an audience who seeks coupons and discounts and is open to establishing new relationships with brands in their neighborhoods

An overview of Welcome Wagon, America's first iconic welcoming service

A look at case studies, examples from brands who are driving results from direct mail campaigns
Tune into this discussion to learn how to integrate direct mail into your 2023 advertising plan. Check out this webinar Direct Mail: Old School Is New School – Combining the Power of Direct Mail and Digital  
It's just under one hour and really informative so block the time and save the link. 🙂
If you want to learn more about direct mail now, you can reach out to us here.